Condition guide descriptions:
Mint - Without flaws of any kind. No excuses for age. Pieces in this condition are extremely rare even for those commonly found. Most H-D circus pieces are not known in this condition.
Excellent - Displayable in even the best quality collections. Minor flaws in paint and costume. Rarely does one find Humpty Dumpty circus pieces any better.
Very Good - Some paint loss or costume flaws. Still a nice display piece. Suitable for all but the fussiest collectors. Rare pieces are very acceptable in this condition.
Good - Quite displayable but has considerable paint or costume damage.
Fair - Looks pretty bad, ugly looking paint or clothing.
Poor - Barely acceptable condition for circus displays. Might benefit from some restoration.
Rough - Too poor to restore. Suitable for repainting to look like an original or for fantasy circuses.

Areas of damage, repaint, missing or replaced parts are described. Symbols +- are used to describe little better then, or worse than condition code standard.
Restringing, when properly done, increases the value of a piece. Contact me if you need to have any of your pieces restrung.
Postage via insured Priority mail within the 48 contiguous states is included in price unless otherwise indicated. Will quote a final discounted price with shipping for purchase of more than one piece. I will quote shipping outside of the USA. We have customers in Australia, The Netherlands, Switzerland and other countries. Money back if not satisfied.
How to Buy
If you are interested in purchasing any item in this shop, contact Jim at: jlsneed2@bellsouth.net and tell me what you are interested in.
I can take payments through:

or checks.
I will quote shipping outside of the USA to almost any country.
This page is sold out but we have many more
Humpty Dumpty circus pieces at:









JSM-1
TPH Hobo - very pretty. All original and complete except for replacement hat. Brown jacket's right lapel is torn and left lapel has some missing material. Still looks fresh. Great looking face. Sold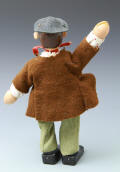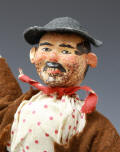 JSM-1A
Bisque Head Lady Acrobat - exceptional. From my collection. Suit excellent. Has desirable blond-colored string knot rather than wire a top back of hair. $420 Sold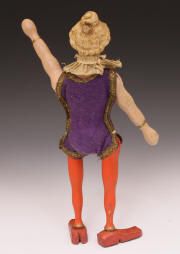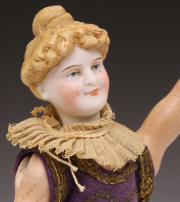 JSM-2
Ringmaster - early two-part-head style with red jacket and black hat. Jacket has very small thin spot in lower tail. Head paint is very good - no touchup. Everything is correct - gold hat band, one-piece under-garment, sewn lapels. Sold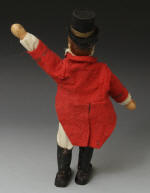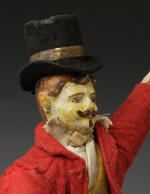 JSCC-2
Bisque Head Ringmaster - complete and all original. Garments are slightly oxidized. Unusual gold bands around each jacket sleeve. I think these must be factory since they are sewn into the sleeve inside the seam - not glued. Sold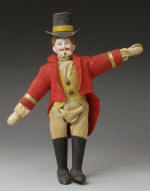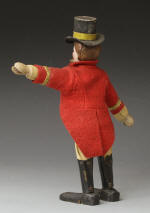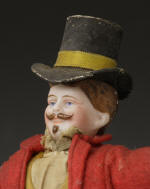 JSM-3b
Maggie - complete and all original with her rolling pin and original box. About 8 1/2 inches tall. Excellent overall with a little of her hair skinned at top and a tiny chip on her lip. Box is excellent. Sold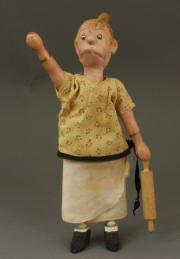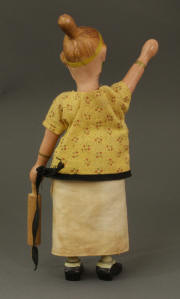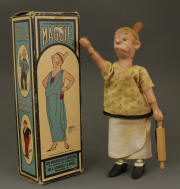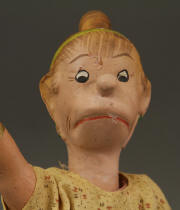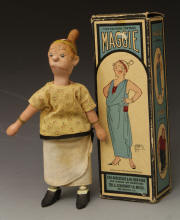 JSM-3c
Jiggs - one of the few characters Schoenhut made. About 7 inches tall. Excellent+ condition including his corned beef and cabbage pail. Sold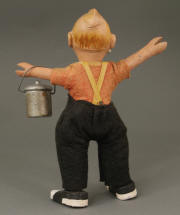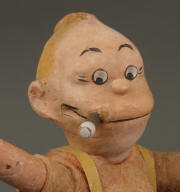 JSM-3d
Maggie and Jiggs - buy these together for Sold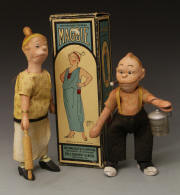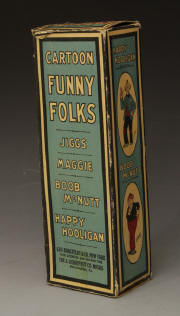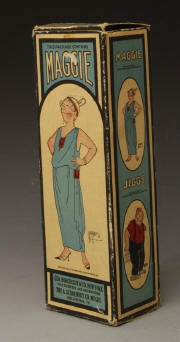 JSM-4
Schoenhut Humpty Dumpty circus Ring - about 24 inches square. In very good, complete and all original condition. Sold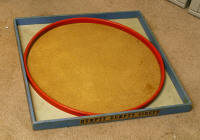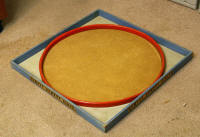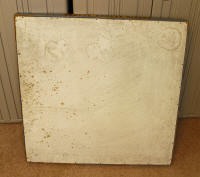 JSMJM-5
Two-part-head clown - colorful suit. In very good, complete, all original condition. Hard to find this nice. Sold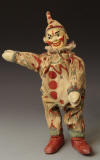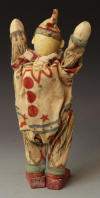 JSMJM-6
Two-part-head clown - early white suit. Red pompons are newly made from old Schoenhut felt. Complete and all original. Small tear in suit at lower left leg. Sold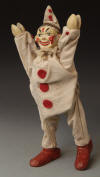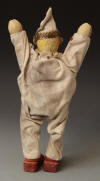 JSM-7
Hobo - great one-part-head. Complete and all original. Beautiful shirt. Jacket has tears on right sleeve and left lapel areas (he is a hobo after all). Sold


JSM-8
Clown - two-part-head in Harlequin suit. Suit is an early version with red, black, blue, white, and green diamonds. Complete and all original. About as good as you will ever see. Sold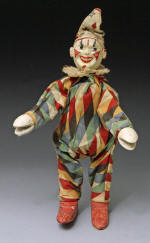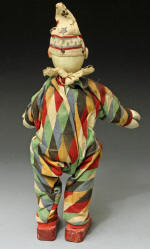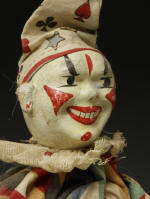 JSM-9
Wheel barrow - rare orange-red color. All original. Excellent paint. For you farm set or circus. Sold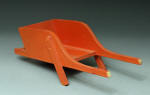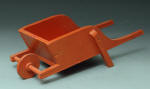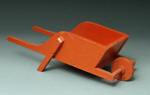 JSMJM-11
TPH Dude - needs a better hat and missing collar, vest, and tie. Face excellent. Jacket very good. Contact me if interested. Sold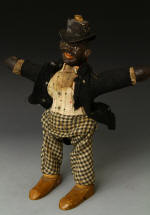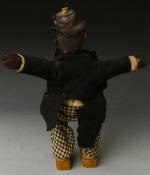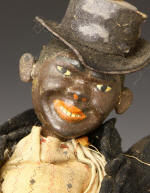 JSM-13
Negro Dude - early version TPH. Complete and all original except for his right ear and his boutonnière. Very clean. His right ear is made from old Schoenhut leather and his boutonnière is made from old felt. There are two hard to see, small holes in his jacket. There are a few normal repairs to his pants and shirt that are not easily visible. Will be very hard to find better. Sold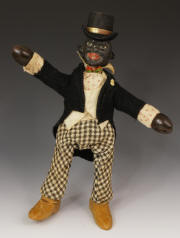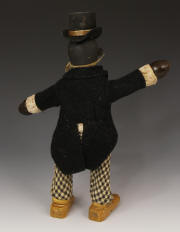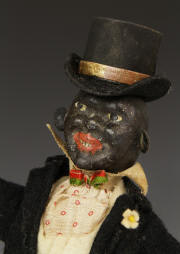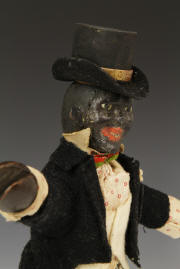 JSMH-14
Bisque Lady Rider - very good condition. All original and complete. Brown hair. Could use a cleaning which I will quote if interested. Sold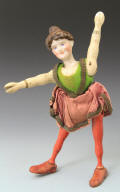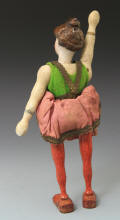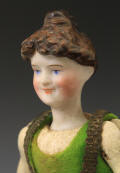 JSA-15a
Negro Dude - later one-part-head with purple jacket and white hat. Complete and all original. One of the nicest I've seen. Unusual and pretty collar print. Slight unevenness in the purple color of the jacket - probably a result of how he was displayed over the years. Tiny tear in his pants in the rear under the jacket - small and doesn't show anyway. Sold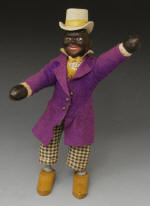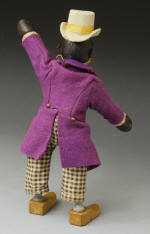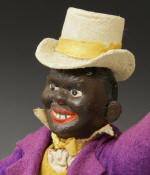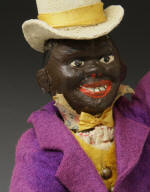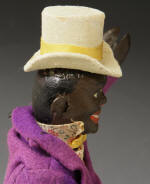 JSLN-15b
Negro Dude - another one in all original, complete condition. Some material missing from right sleeve. Otherwise as good as you will find these. Sold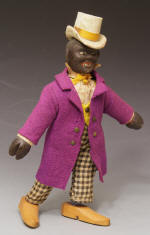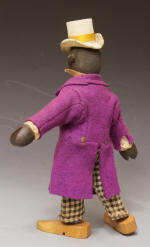 JSMJM-17
Two-part-head clown - colorful suit. In very good, complete, all original condition. Hard to find this nice. Sold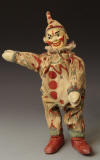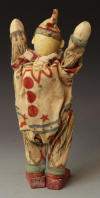 JSMJM-18
TPH Hobo - I need a nice early jacket for him. Contact me if you have one or if you are interested in this piece. Sold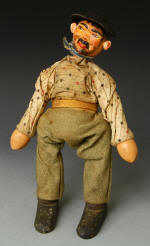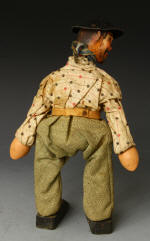 JSM-19
Steam Toys A Symphony in Motion by Morton A. Hirschberg. This is the reference book on old steam toy accessories. $70 in book stores. This one used but in great condition $40 Can ship book rate.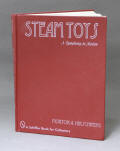 Reduced size with regular size circus
I mix the reduced and the regular sized pieces in my circus display.
JSMJM-21
Regular size ball - very nice condition. No sea lion hole. All original. Sold


JSM-22
Blond Gent Acrobat - extremely rare with blond bisque head. Only two are known among all collections. Costume is in very good condition with but a few defects. No head issues. All original and complete. For those who want the rarest. This will be the focal point for any great Humpty Dumpty circus. Sold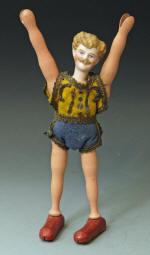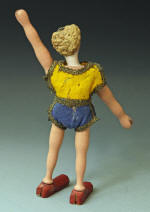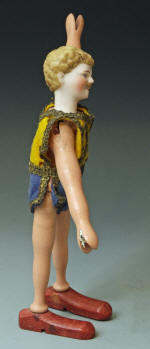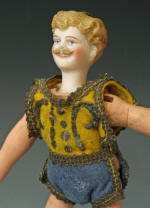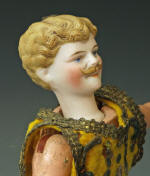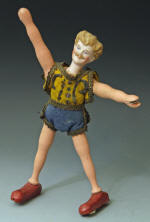 JSMLN-23a
Early two-part head clown - very good condition. Complete and all original. Slight suit fading. From ca 1910. Sold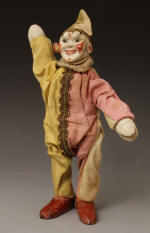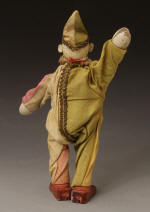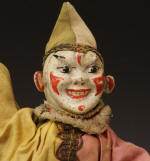 JSM-24a
Mary - early two-part-head ca 1910. Nice dress. Original hat but missing its last outer row of straw weave. Original bow. Face has heavy craquelure but paint is adhering fine. Not so noticeable in hand. Sold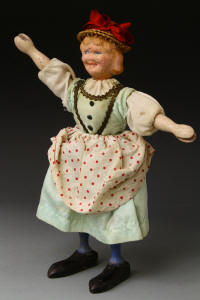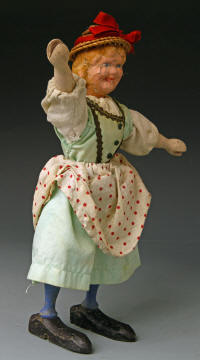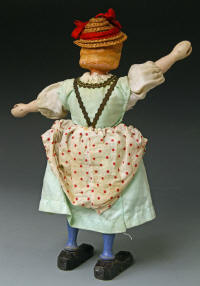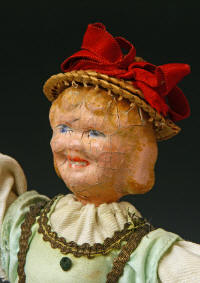 JSM-25b
Coal Wagon - all wood construction. Excellent, original condition. Looks like an S. A. Smith toy. Not Schoenhut but the right size for Schoenhut displays. Sold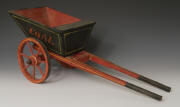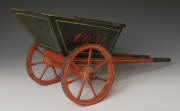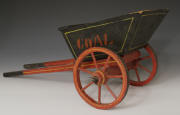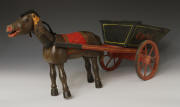 Shown with a regular-size Schoenhut donkey.
JSMJE-28
Redressed clowns - on left original head, suit well done (Sold) Hand stitched suit on right also well done. Head repainted not so well Sold.

JSMJE-29
Bisque head gentleman - redressed in tux. Bisque head has wear. Sold


JSLN-32
Hobo - one-part-head. Shoes and face not so good. Otherwise very nice. Would be good for restoration or to salvage clothing. Sold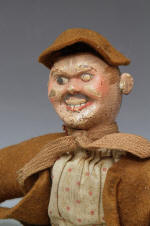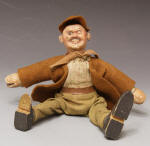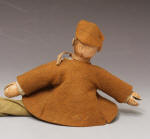 JSMH-33
Bisque Ringmaster in poor condition. Jacket pretty good. Head is OK. $80
Milkmaid - poor condition. Bonnet and apron in good condition. Dress very poor. Sold


JSM-35
TPH Harlequin Clown - Complete and all original. Suit has about 10 repaired holes. Suit colors are still pretty strong - brown, red, white, blue, and green. Sold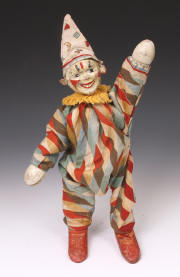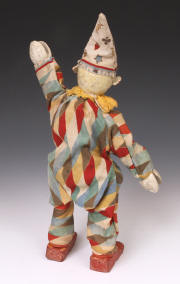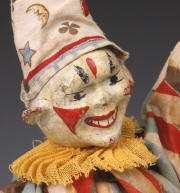 JSM-37
GE Pig - early style ca 1908. Very good condition. Complete and all original. $380 Sold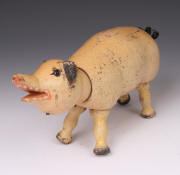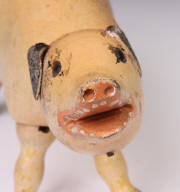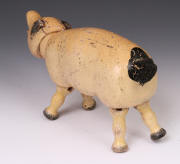 Click here to go to our Humpty Dumpty circus identification guide.
I buy Schoenhut Humpty Dumpty circus collections. I also buy European versions of this circus. jlsneed2@bellsouth.net
Consignments also welcomed. Email Jim for details.