Postage via insured Priority mail within the 48 contiguous states is included in price unless otherwise indicated. Will quote a final discounted price with shipping for purchase of more than one piece. I will quote shipping outside of the USA. We have customers in Australia, The Netherlands, Switzerland and other countries. Money back if not satisfied.
How to Buy
If you are interested in purchasing any item in this shop, contact Jim at: jlsneed2@bellsouth.net and tell me what you are interested in.
I can take payments through:

or checks.
I will quote shipping outside of the USA to almost any country.
Item number
Description
(new additions are in blue or green)
Click on the thumbnail to see larger image
WW-0
Collector's Guide to Wilson Walkies contains 60 pages of full color photos and information on Wilson Walkies.

Click here to see description of, and to order this great guide
WWAB-1
Wilson Walkies - set of four. All pieces are in excellent condition or better. Doughboy (marked "Camp Shelby"), Clown, Mammy (dress possibly faded), Nurse Sold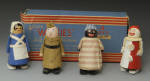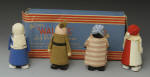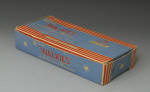 WWAB-2
Wilson Walkie Red Riding Hood Complete and original. Stain to back of crepe paper dress. Sold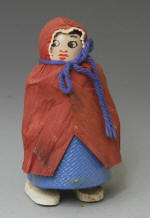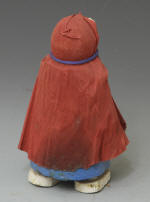 WWAB-3
Wilson Walkie Blue Fairy - very nice condition. Complete. Sold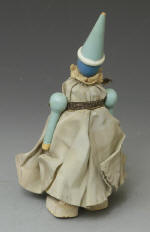 WWAB-4
Wilson Walkie Pinocchio - minty-like condition. Sold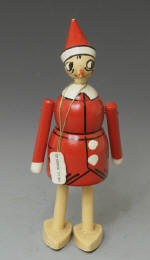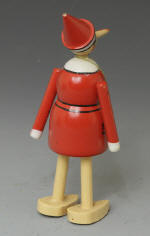 WWAB-5
Wilson Walkie Penguin - very nice. Sold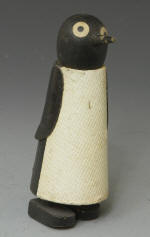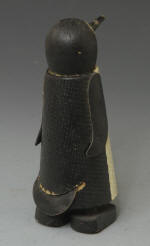 WWAB-6
Canadian Wilson Walkie Indian - printed paper costume. Missing his feather bonnet. Sold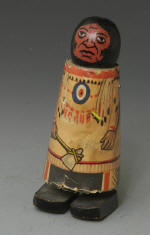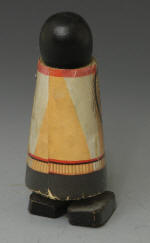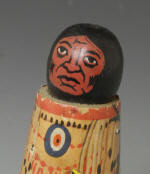 Click on Thumbnails to see larger images
WWAB-7
Eskimo Walkie - all leather and fur. Sold in Alaska during WWII. Rare. One shoe missing tip - can be repaired. Sold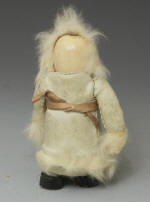 WWAB-8
Wilson Walkie Penguin - minty condition Sold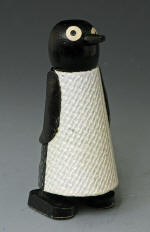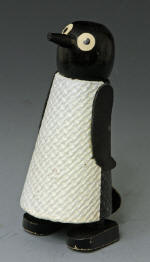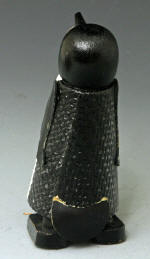 WWAB-9
Wilson Rabbit - very cute. Decal face. Pipe cleaner ears. Sold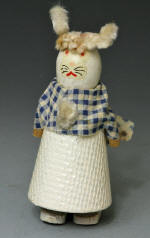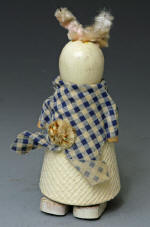 WWAB-10
Wilson Rabbit - cloth dress. Great look. Sold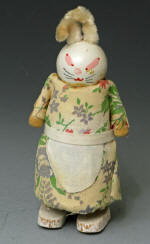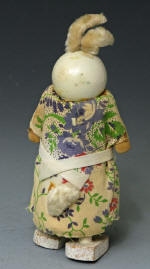 WWAB-11
Wilson Rabbit - cloth jacket over painted cone. Sold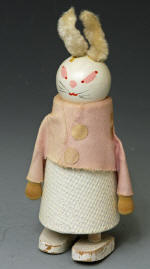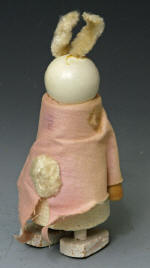 WWAB-12
Wilson Doughboy - decal face. Good original condition. Sold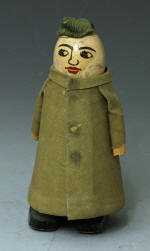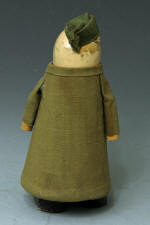 WWAB-13
Wilson Sailor - decal face. Very nice condition. Sold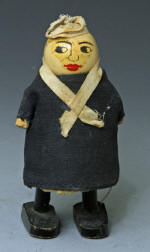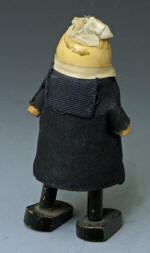 WWAB-14
Wilson Penguin - nice except for missing most of right eye. Sold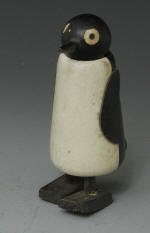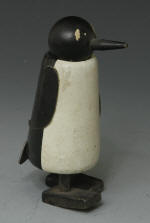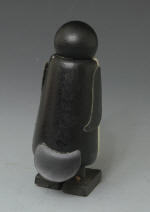 WWAB-15
Wilson Clown - red cloth suit somewhat dingy. Early version. Sold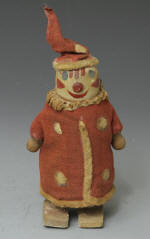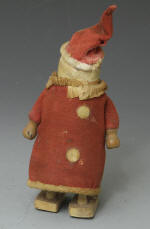 WWAB-16
Wilson Walkie - pretty good condition. Sold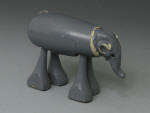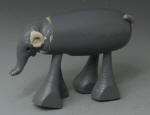 WWAB-17
Whimpy - good condition. Sold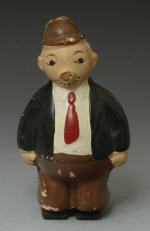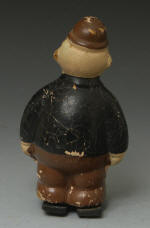 WWAB-18
Wilson Donkey - paint loss to head. Missing ears. Sold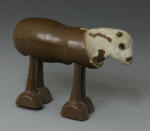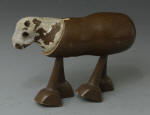 WWAB-19
Wilson Elephant Walkie - some paint loss around head. Sold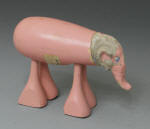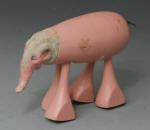 WWAB-20
Wilson Red Riding Hood - complete except for neck tie. Very nice. $40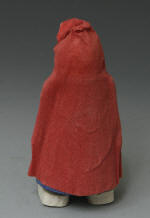 WWAB-21
Wilson Walkie Santa Claus - beautiful condition. Sold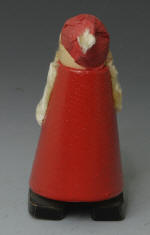 WWAB-22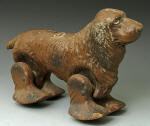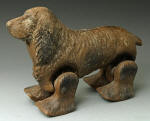 WWRM-23
Wilson Walkie Rabbit - very nice condition. Small water stain under tie. Leather ears' color don't match exactly but most probably both are original to the piece. Sold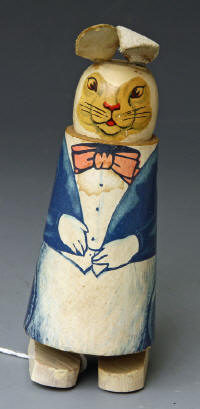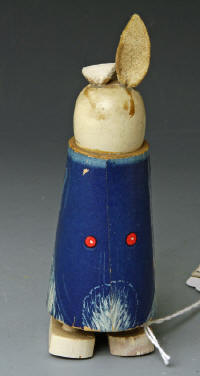 Czechoslovakia Wooden Ramp Walkers - Shuffling Charlies