The Crandall Families
There are two Crandall families involved in the wooden toy business of the 1840s - early 1900s. These two families may have been related, we do not know for sure. The two most inventive members seem to have been Jesse A. Crandall, son of Benjamin Crandall, and Charles M. Crandall, son of Asa Crandall.

Benjamin Potter Crandall

Benjamin Potter Jr.

Charles Thompson

William Edwin

Jesse Amour (invented nested blocks, hobby-horse suspension improvements, and a rocking horse with a seat between flat cutouts of horses.)

Asa Crandall

Charles M. (invented the tongue and groove system for joining toy pieces. Examples included the "Building Blocks", "Acrobats", "Menagerie", "John Gilpin", "District School", and others.)

Fred W.

Jesse Crandall Patent Model - 1861

Jesse A. Crandall, probably the family's most prolific inventor, improved upon many toys including the popular rocking and hobby-horse. Below is a remarkable surviving example of Jesse Crandall's patent model for his spring mounted rocking horse. He seems not to know whether to call it a hobby horse or a rocking horse, so he refers to it as a hobby horse in the illustration and a rocking horse in the description. Between 1790 and about 1880, the US Patent Office required that all patent applications have an accompanying working model to demonstrate the invention. Jesse Crandall's invention in this model was the "U-shaped" spring that suspends the riding horse and the way the horse is attached to the base platform. A simple design. We have seen a full size version of this toy but have no photographs of it.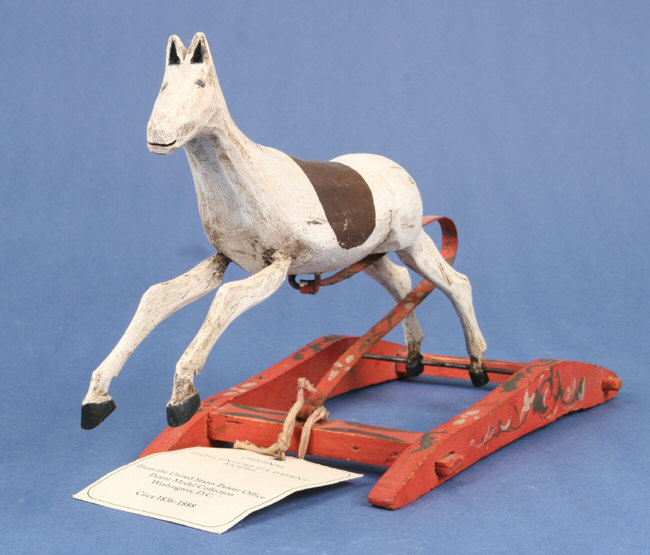 Photo by Jim Sneed from the collection of Judith Lile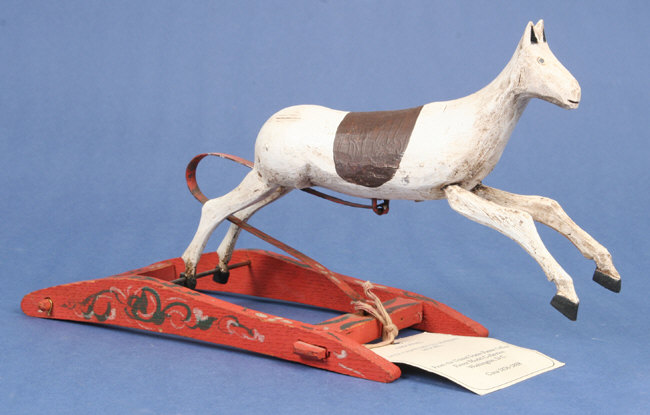 Photo by Jim Sneed from the collection of Judith Lile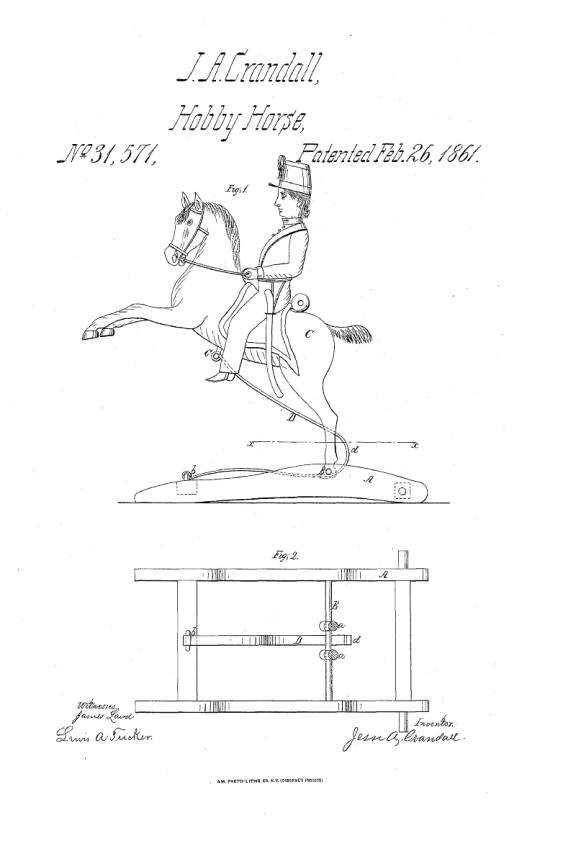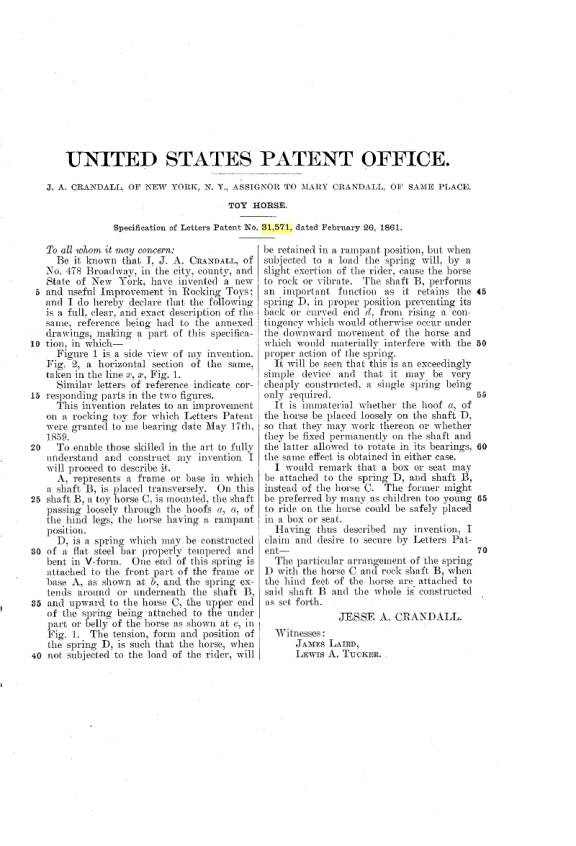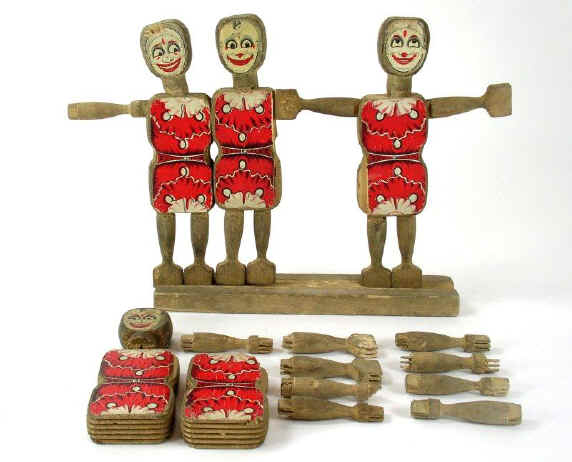 Wooden Men
12.5"L x 8.2"H x 3.25"W
Photo by Richard Mueller, Jr.
Can any Crandall collectors out there help me with this page?