All About Old Toys
~ Home ~ Toy Articles ~ Punch & Judy ~
Punch Set 2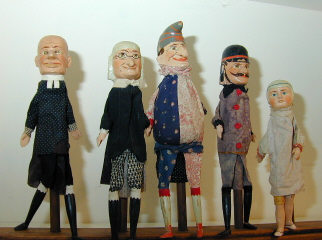 Nice Punch and Judy puppet set
from the last 1800s. Missing Judy
but has from left to right:
the preacher, the judge, Punch, the policeman,
and Baby.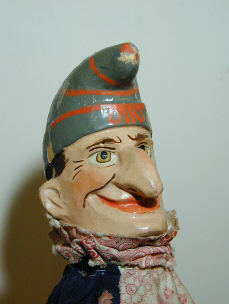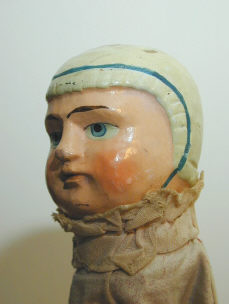 This set was made by the
same firm that made the set
on the previous page.
Pretty blue-eyed Baby.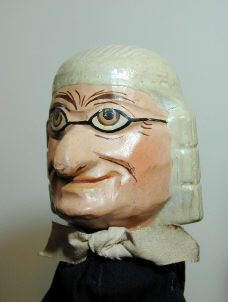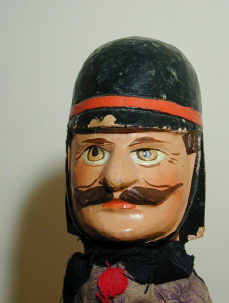 The stern judge who
sentences Punch to be hung.
The arresting constable.