Pre-1960 Era Toys and Modern toys:
Then and Now?
Toys have been a childís best companion since ages. You played with toys; your kids will play with it and so on. Toys like ride on toys, in particular, have always been popular with kids. It wonít be an exaggeration to say that ride on toys has been a part of many a childhoods for generations. Toys such as pedal cars, scooters and tri-cycles have been a huge hit with kids. But it was in 1950ís and 1960ís when ride on toys actually started gaining popularity. From then to now, toys including ride on toys have traveled a long distance.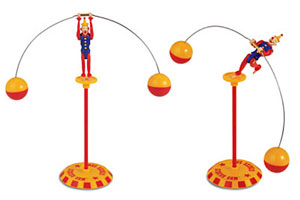 The modern toys are much improved in comparison to the pre-1960 era toys. The toys of today are manufactured using latest engineering techniques and high quality materials which have increased the pleasure of playing with these toys. Over years, the Ride on Toys too has become sleek and stylized. The change between yesteryear and modern toys is driven owing to following many aspects.
The pre-1960 era toys were simple in design and simple to operate. As no complex technology was used therefore it was very easy for children to operate the ride on toys. In those times, toys were mostly made of wood and steel. The toys were no doubt much more durable than the plastic versions available today but at the same time were a lot heavier. If you look at the ride on toys of those times then you will find that the wheels were not so smooth and were later identified to be unsafe for children. Modern toys, on the other hand, have to comply with latest child safety regulations.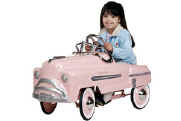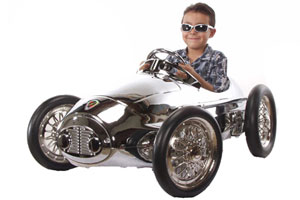 The toys industry too has taken a dramatic shift over the years. If you compare the industry from the early part of the 19th century to early part of 20th century, you will find that the market has expanded hugely in to a multi-billion sector. Toy manufacturers have gone global and now offer branded products. Toys have become more accessible as there are specialized stores for toys where parents can shop for their kids.
Another important change has been in the use of power for operating these toys. The pre-1960 era toys were mostly mechanical. In ride on toys, you could find only limited variants in gas or electric. Modern toys are operated using batteries, electric and gas. There are some toys available in the market that also runs on alternative energies.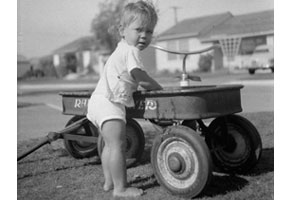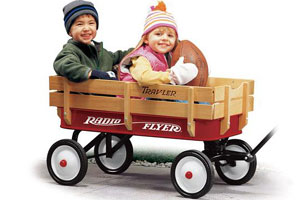 Toys have taken seismic shift from the pre-1960 times to modern day. But the yesteryear toys have still retained their popularity among kids and toy connoisseurs. There are many stores where you can find vintage toys and ride on toys like pedal cars, tri-cycles and retro toy wheelers. There are many experts who offer restoration and repairing services for vintage toys. You can browse the internet to know more about the pre-1960 era toys or to shop for vintage toys. There are many online stores where you can shop for toys belonging to different eras.