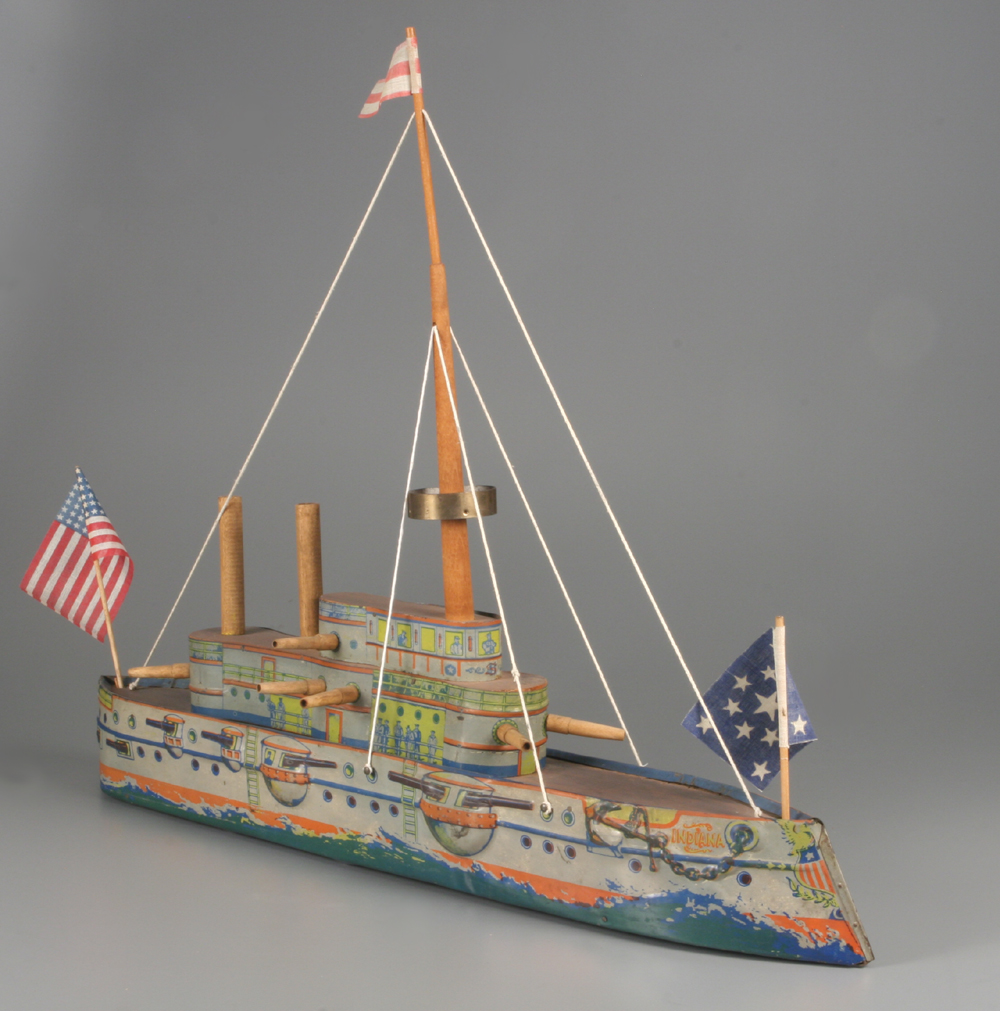 Photo by Jim Sneed from the Strong National Museum of Play collection
The Bliss dreadnought Indiana.
Bliss made several dreadnoughts with state names. They were not models of actual ship. This big ship toy is over 25 inches long. Its hull and super structure is lithographed metal. The other parts are wood.